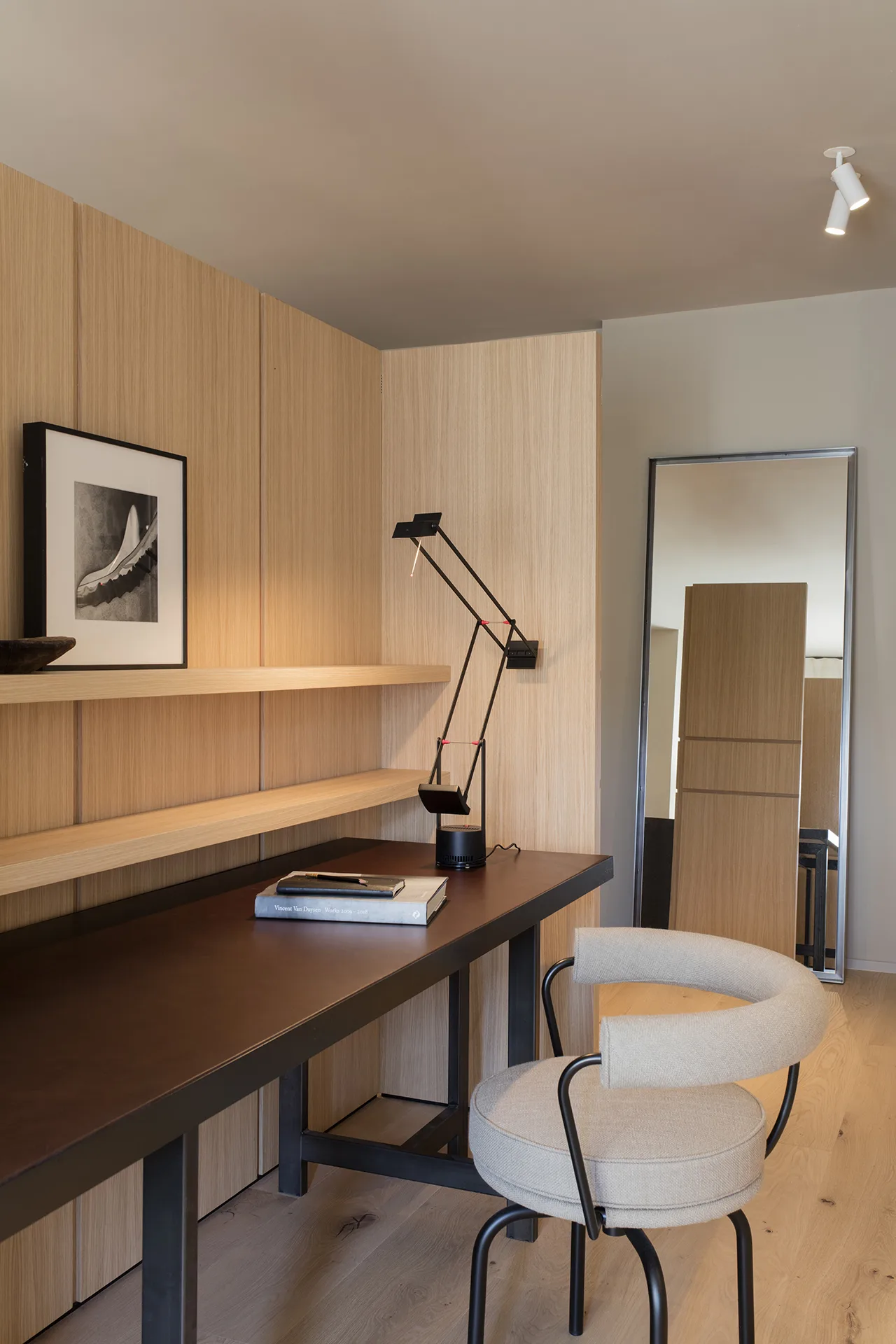 Located in the historical neighborhood of Sant Gervasi, AA House is a shelter from the business of urban life. Named after the rural church that once formed the center point of the town Sant Gervasi maintains this concealed quality. Now a part of Barcelona, the old craftsman's houses and summer villas remain, shrouding the neighborhood from the urban nucleus of the city center. Beginning this residential remodel, the historical context inspired much of the project. Sant Gervasi has grown to be a part of Barcelona; similarly, our intervention has been a response to the historical elements already present in the building; a fusion of traditional craftsmanship and contemporary design. 
The fireplace was the center point of the living room intervention. Working with a local craftsman we designed an Italian limestone cladding to complement the hearth. Fitting the old elements into the new, integrating storage, and creating a backdrop for the art and artifacts that give life to the room. The project is an exercise in the between comfort and character.
The furniture is made to measure, allowing each piece to fit into the existing architecture and support the clients way of life. The warmth of French oak floor, the richness of natural leather is supported by a minimal metal frame.
Along with the needs of daily activities, there is a more subtle dimension of sense and symbolism that enriches human life. As a studio, we aspire to create multidimensional projects that respond to these different realms of reality, blending the contemplative quality of living with fine art and the comfort and practicality of a home.